HSE Partnership with County Kildare Leader Partnership to deliver Individual Placement Support (IPS)

We are delighted to be in partnership with the HSE Adult Mental Health Services in County Kildare to deliver a new exciting service called Individual Placement Support (IPS).
The aim of this initiative is to support people using the mental health services to get and maintain paid, mainstream employment. We do this by working in partnership with the person, the employer, the Community Mental Health Team, and the Local Employment Services.
This work is part of the partnerships broader aims in working with local stakeholders to develop and deliver a range of supports and programmes that help create sustainable and vibrant communities, where individuals who experience unemployment, poverty and social exclusion can have access to new opportunities and a brighter future in employment.
What is IPS? 
Individual Placement and Support (IPS) is an evidenced-based employment approach based on over 30 years of research, it is considered as the most effective approach to supporting people with mental health conditions, to find and maintain the right employment of their choosing. IPS has a unique approach by integrating the Employment Specialists (ES) into the community mental health teams. IPS uses a personalised and strength-based method and has a focus on building relationships with client and employers.
IPS is Based on Eight Key Principles:
Zero exclusion.

Employment Specialists (ES) is integrated with mental health treatment.

Competitive employment is the primary goal.

The job search starts soon after a person expresses interest in working.

Benefits Counselling is provided.

Employment specialists systematically develop relationships with employers based upon their client's preferences.

Support is time unlimited and individualised.

Client preferences are honoured.
Client Support
Individual Placement Support (IPS) will help support the client on their journey back into employment. The Employment Specialists (ES) using their contacts, initiative, and skills to find employment opportunities, some of which are not advertised, and communicates with their colleagues to ensure clients can obtain and retain work effectively, whilst staying in good health.
Individual Placement Support (IPS) offers the following supports to clients.
One to one guidance support.

Assessing needs and strengths.

Develop a clear career plan.

CV and cover letter preparation.

Job searching support.

Job applications tips and techniques.

Interview skills and mock interview coaching.

Welfare and education counselling.

Job mentoring and training support.
Benefits for Employers 
Individual Placement Support (IPS) can help businesses in taking a positive approach to employing and retaining staff with mental health conditions. A diversified recruitment pool offers choice and helps to find the right person for the job. In addition, an inclusive work culture improves the morale of all employees. This can improve the quality and productivity of the work force.
Individual Placement Support (IPS) offers the following to employers.
Access to highly motivated and willing individuals.

Provision of suitable candidates matched to your vacant positions.

Financial and grant incentives.

Rapid ongoing support for employer and employee as required.

No employment introduction fees or expensive margins.

Filling carved positions.

On the job training and support for new employees.

A rewarding experience.

Diversified recruitment pool.

Mental health awareness.
Getting back into employment can be a vital part of the journey to recovery. People experiencing mental health issue who gain mainstream paid employment show reduced symptoms, gain financial independence, improved social networking, improved self-esteem and have improved quality of life.
When you hire people from diverse backgrounds you set a good example for others in your company and in the community!
For further information please contact our Employment Specialist:
David Doran
Employment Specialist - Individual Placement Support (IPS)
Close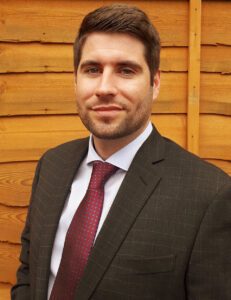 David Doran