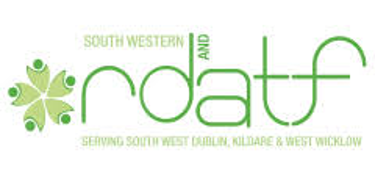 The South Western Regional Drugs & Alcohol Task Force (SWRDATF) is a co-ordinating body established in 2005 with a partnership approach mandate.
The function of the Task Force is outlined in our National Drug Strategy "Reducing Harm, Supporting Recovery – a health led response to drug and alcohol use in Ireland 2017 – 2025". Which is to research, develop and implement, a co-ordinated, regionally-appropriate response to substance misuse.
The taskforce was setup specifically to work with the communities of South and West Dublin, West Wicklow and Kildare, to significantly reduce the harm caused to individuals, families and communities by the misuse of drugs.
The County Kidare LEADER Partnership hosts the project. For further information go to www.swrdatf.ie

What is Hope Cottage?
Hope Cottage  is a family support service  supporting adults in Kildare & West Wicklow who have a loved one with an alcohol and/or substance use problem.
What services do you offer?
One – to – One Supports with fully trained and qualified Family Support Workers
Evidence Based Interventions such as The Five Step Method
A range of holistic supports such as Reiki, Meditation, Sound healing, Respite Days, Arts & Crafts Groups
Facilitated Family Support Group
Support with Drug Debt Related Intimidation
Who uses the service?
Any adult who lives in Kildare or West Wicklow who has a loved one with an alcohol and/or substance use problem.
For example:
Parents / Guardians
Grandparents
Partners
Siblings
Extended Family Members
Significant Others
Funded by:
The South Western Regional Drug and Alcohol Task Force
Contact :
If you are affected by a loved one's alcohol or drug use and you would like some support for YOU, get in touch with us and we will be happy to support you!
Email: familysupport@swrdatf.ie
Telephone: 045 877991
Mobile: 086 0284959 / 083 3796852