Disability Awareness Workshop
This is a Thematic workshop – Not currently available – Check our Social Media for Current Courses
This workshop is  for Community Groups.
County Kildare LEADER Partnership are hosting a Funding & Good Practice workshop in Athy on Thursday, October 15th from 7 pm – 10 pm.
The venue is County Kildare LEADER Partnership – Athy Office, Woodstock Street, Athy, Co. Kildare.
It is open to members of community groups and it is free of charge.
To register please contact  Mary. Open to members of the Kildare  Disability Access Groups and those involved in providing services for people with disabilities in County Kildare. Community Groups and Voluntary Organisation members are welcome to attend.
Promoting good practice of inclusion of people with disabilities
Improve awareness of local issues affecting people with disabilities with physical, sensory and intellectual disabilities.
Panel discussion with audience participation on topics such as: Access, Opportunity and Attitudes.
This workshop will take place in various locations in County Kildare in the morning, afternoon or evening to suit the community group members in an area. The duration of each workshop is 3 hours.
Certificate of Attendance is available upon completion.
To get information on the workshops for your community group, or to take part locally on an arranged workshop, please contact Mary Hennessy.
Mary Hennessy
Kildare Integration & Kildare Traveller Roma Strategies Co-Ordinator
Close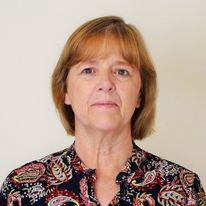 Mary Hennessy