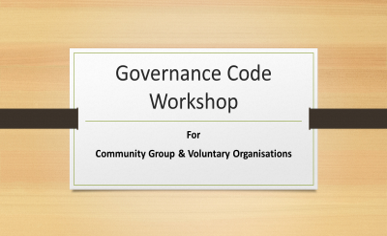 Governance Code Workshop
for
Community Groups and Voluntary Organisations
 This is a Thematic workshop – Not currently available – Check our Social Media for Current Courses
This workshop is for Community Groups and Voluntary Organisations and will cover the following topics:
 IMPLEMENTING THE CHARITIES REGULATOR's GOVERNANCE CODE:
Recognise the essential elements of good governance for nonprofits
Understand the key legal duties of charity trustees
Understand the Charities Regulator's Governance Code compliance and reporting requirements
Be able to apply the Code in your organisation
This workshop will take place 4 times a year in various locations in County Kildare in the morning, afternoon or evening to suit the community group members in an area.
These workshops are uncertified.
To get information on these workshops for your community group, or to take part locally on an arranged workshop, please contact Mary Hennessy.
Mary Hennessy
Community Development Team Leader
087 9800645