Interview Preparation and Skills Workshops
These workshops are designed to  provide people with planning and  skills around  preparing   for  an interview .  They are  delivered in an informal , inclusive way to  facilitate discussion  around the interview  planning and preparation.
The 1 .5 hour workshop session covers:
Personal preparation for the interview
How to build your confidence in advance of the interview
Identifying your transferable skills.
How to talk about your 'strengths and weaknesses'
Matching your skills to the job description
Matching your skills to the person specification.
Identifying how your 'soft' skills may complement the 'hard skills required for the job
Identifying what interviewers are looking for from an interviewee
Understanding and preparing for a variety of interview techniques and approaches .
How to deal with difficult questions
What questions to ask and how to ask them
How to manage questions around gaps in your CV
Starting and finishing an interview confidently
The role of body language
Where appropriate one to one interview preparation sessions can be arranged.
Siobhan Doody King
Employment Support Worker
Close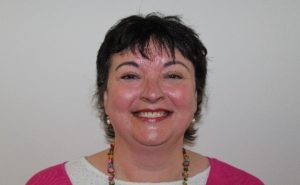 Siobhan Doody King