Gender Awareness Workshop
 This is a Thematic workshop – Not currently available – Check our Social Media for Current Courses
This workshop is for Community Group members and for Volunteers working in Youth Clubs and Associations in County Kildare.
The workshop aims to:
Clarify the distinction between Gender Identity and Sexual Orientation
Increase awareness and understanding of the wide range of gender diversity.
Increase understanding of transgender and other gender diversity issues for individuals, community groups, organisations and agencies.
This workshop will take place in two locations in County Kildare in either the morning, afternoon or evening to suit the demand in an area. The duration of the workshop is 3 hours. This workshop is run in collaboration with SICAP and Kildare Youth Services (KYS) LGBT Group.
These workshops are uncertified.
To get information on these workshops for your community group, or to take part locally on an arranged workshop, please contact Mary Hennessy.
Mary Hennessy
Kildare Integration & Kildare Traveller Roma Strategies Co-Ordinator
Close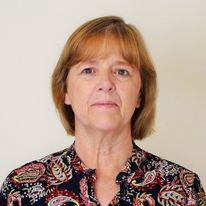 Mary Hennessy