Kildare Social Enterprise Supports Initiative
What is a Social Enterprise?
A Social Enterprise is an enterprise whose objective is to achieve a social, societal or environmental impact, rather than maximising profit for its owners or shareholders.  It pursues its objectives by trading on an ongoing basis through the provision of goods and/or services, and by reinvesting surpluses into achieving social objectives.  It is governed in a fully accountable and transparent manner and is independent of the public sector.  If dissolved, it should transfer its assets to another organisation with a similar mission.
What is the Kildare Social Enterprise Supports Initiative?
County Kildare LEADER Partnership has recently been approved under the Dormant Accounts Fund for the delivery of a training and mentoring programme for Social Enterprises.
The Kildare Social Enterprise Supports Initiative seeks to support new and existing social enterprises in County Kildare.  This exciting new initiative focuses supports, mentoring and training for established social enterprises in the areas of governance, business and financial planning, marketing and measuring social impact.
The Kildare Social Enterprise Supports Initiative also includes the delivery of workshops in the following areas:
Financial planning
Sourcing funding and making funding applications.
Marketing
Communications and social media
Strategic planning
Developing a business plan
Governance
Managing staff
Managing volunteers
Environmental sustainability
Measuring social impact.
How do you contact the Kildare Social Enterprise Supports Initiative?
Contact person is:
Mary Minogue
Social Enterprise and Employment Support Worker
Close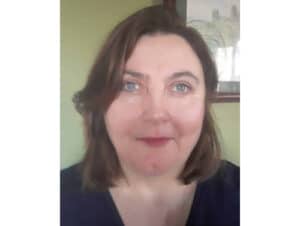 Mary Minogue
Brian Kelly
Project Development Officer & Social Enterprise Support
Close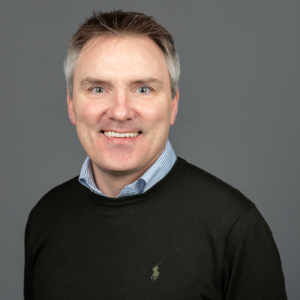 Brian Kelly
Our Address:
County Kildare Leader Partnership
Jigginstown Commercial Centre
Naas
Co. Kildare
Full Version – Covering four Social Enterprises :
Sensational Kids CLG.,
Sensational Kids is an award-winning innovative national organisation providing a range of essential early intervention and assessment services for children of all abilities, including those with additional needs.  Sensational Kids provides occupational therapy, speech and language therapy, play therapy and educational psychology assessments to any child who has an additional need.  Their mission is:  'To enable children of all ages develop to their full potential – and maximise the quality of their lives'.
Lullymore Heritage Centre and Discovery Park
Lullymore Heritage and Discovery Park is a day visitor attraction located on a mineral island in the Bog of Allen between the villages of Rathangan and Allenwood in North West Kildare.   Lullymore Heritage and Discovery Park is a non-profit community based project and is in the heart of Ireland's largest peatland and has developed its facilities to provide a quality blend of education, leisure, and fun to both Irish and overseas visitors.  In addition to vital local community services the park has become an important regional centre for both employment and training.
The Old Hardware, Narraghmore
The Old Hardware is a community run shop, café and community exhibition and activity space in Narraghmore Village which opened in 2019.  The Old Hardware is an important Social Enterprise for Narraghmore Village and the wider area and has a large group of volunteers.  This innovative social enterprise is providing a much needed meeting place for local residents and has very much become a focal point in the community, it is also providing an outlet for local craftspeople to display and develop their products.
McAuley Place, Naas
Based at the site of the former convent in Naas Town, McAuley Place is a voluntary and not-for-profit organisation with charitable status.  The team at McAuley Place describe the complex as similar to a college campus for older persons, with 53 self-contained apartments, a vibrant tea rooms, arts and cultural spaces and a community centre all in the heart of Naas Town Centre.  The Community Centre has workshops, classes and community facilities available to residents and the wider Naas Community.  McAuley Place incorporates the aspiration of the Department of Health Positive Ageing Strategy and was developed according to the United Nations Principles for Older Persons.