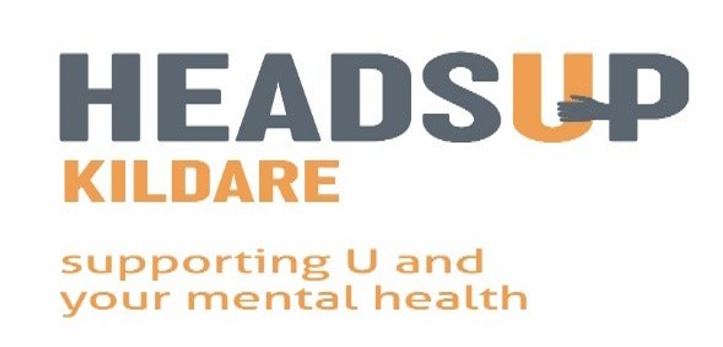 Celebrating International Men's Day – 19th November 2020 with Heads Up Kildare 
The aim of International Men's Day is to celebrate positive male role models and to raise awareness of the challenges that men face in life, these include areas like mental health, toxic masculinity and the prevalence of male suicide.
Kildare had the fourth highest number of suicides nationally in 2019 with 81% of those being by men. Heads Up Kildare is a suicide prevention project for men in the county, established in 2015. Since then they have worked with over 500 men through the provision of several evidence-based interventions that build resilience, mental fitness, social connection and progression.
March of 2020, the announcements of the lockdowns due to the Covid pandemic, saw them having to change their ways of providing support to at-risk men across the county. Covid has meant the things that for many of us supported our mental health were not available, e.g. going to work or college, spectating or participating on a sports field, meeting family and friends etc.  Among men across the county they have seen the negative impact of Covid in a number of ways,…….a decline in their mental health, an increased use of addictive substances – particularly alcohol – an increase in domestic violence and other criminal behaviours.
However, speaking to Niamh Keaveney, the Heads Up Manager she had very positive news to share:
2020 has certainly been a year like no other! Nevertheless, we have been able to engage with 95 men this year from across the county. This involved a variety of approaches including telephone support, online training, one to one support, group work, "Be Well" packs, and the posting of positive mental health videos for social media. We are trying to reach as many men as possible with our message. We are here ……… and we are here to support you.
We are delighted to have commenced our work in the north west of Kildare with the support of Healthy Ireland. This required a number of new ideas and initiatives to find those men at risk due to particular rural isolation and the reality of living with Covid.
Heads Up Kildare will offer their training programmes across the county using a blended learning approach when necessary. They will also provide supports to some of their past participants, many of whom have lost their jobs recently and are struggling to maintain good mental health.
It's better to talk, it's better to share and most importantly if you are not ok please talk to someone who can help.
One of the men from the Heads Up Programme shared his thoughts with us:
"I didn't think depression belonged to me because in business – Men don't talk about depression."
I grew up working with my father in a very successful family business. When I took over the business from my father, everything was great, I never had to worry about money, I had no issues. In 2006, my father died and the business started going down, slowing down and then the recession hit.
In 2010, I suffered a brain injury and when I came out of hospital, I didn't know my friends, my short term memory was affected, I withdrew into myself. I was on a massive spiral downhill. My wife saw it. I knew how to keep things to myself. I did not know what depression was.
I didn't think depression belonged to me because in business….. men don't talk about depression. I hid it very well. I devised ways to commit suicide;
It all went belly up and I overdosed in January 2015. I was taken into Lakeview (The Psychiatric Unit at Naas General Hospital). I have never been in a place like it in my life. I was there for 6 months. The staff saved my life, if it wasn't for them, I wouldn't be alive today.
It was very difficult to come out and go home because there was a safety in Lakeview, a familiarity. When I did go home, I started going to the day hospital……. For outpatient care… 2 days a week for 6 months. I was becoming part of the furniture and I was coming to the end of what the services could do for me.  It was time to take a next step ……………. and that is when I heard about Heads Up.
I was referred on to them and asked to come in for a chat. I came out delighted with the chat, but I naturally thought to myself I would never get a place. My confidence was very low at that stage, I had no self-esteem. I got the phone call to come for a group piece, then I was accepted to the programme, and I was amazed.
By the second week in Heads Up we started talking. I realised that there were other men out there living a normal life with the same issues as me. It gave me a new lease of life. The team guided us, but we were all part of the team. As I progressed through the weeks, it gave me more and more confidence.
Before Heads Up, I would have only been able to sit in a room, but not talk, except in business. I found that part of me again. Heads Up brought me to a place to have confidence. Confidence to do a computer course and a horticultural course, confidence to converse and chat with others, confidence to share.
Heads Up is something you decide to do, you make a choice to go, you have to walk in ……. and get yourself to it. It is there to bring you that step further, and it is still a massive part of my life.
Heads Up has given me a piece of me back that I thought was dead.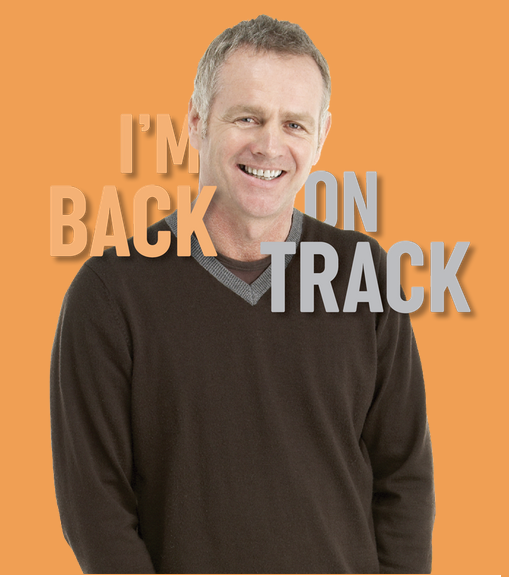 If you need to contact Heads Up Kildare
Details are as follows:
Niamh Keaveney – Heads Up Kildare – Manager –  085 2845871
Email: Niamh@countykildarelp.ie