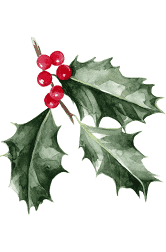 If you get a social welfare payment, the date which you receive your payment may change during the Christmas and New Year period. Details of all payment arrangements for this period are provided below.
If you receive a weekly social welfare payment, you will get your payment as usual during the week commencing Monday 19 December, and an advanced payment for the following week. This applies to payments made at post offices, by cheque or directly into your financial institution account.
Payment due date
Payment will be made on
19, 20, 21 December 2022
No change
22 December 2022
21 December 2022
23 December 2022
22 December 2022
2 January 2023
30 December 2022
Weekly payments will be paid on normal dates from 3 January 2023.
A 100% Christmas Bonus will be paid in the week beginning 5 December 2022.
Please note, the Christmas Bonus will only be paid if your payment is €20 or more.
You may receive the bonus if you are getting:
Back to Education Allowance *
Back to Work Enterprise Allowance
Back to Work Family Dividend
Benefit Payment for 65 Year Olds
Blind Pension
Carer's Allowance
Carer's Benefit
Community Employment Scheme
Daily Expenses Allowance *
Death Benefit Scheme
Deserted Wife's Benefit and Allowance
Disability Allowance
Disablement Benefit
Domiciliary Care Allowance
Farm Assist
Guardian's Payments (Contributory and Non-contributory)
Illness Benefit (bonus will be paid between Tuesday 6 December 2022 and Friday 23 December 2022) *
Invalidity Pension
Jobseeker's Allowance *
Jobseeker's Transitional Payment
Magdalene Commission Scheme
One-Parent Family Payment
Partial Capacity Benefit
Rural Social Scheme
State Pensions (Contributory and Non-contributory)
Supplementary Welfare Allowance *
Tús
Widow's/Widower's/Surviving Civil Partner's Pensions (Contributory and Non-contributory)
* the Christmas Bonus will only be paid to you if you have been getting an eligible payment for at least 12 months.