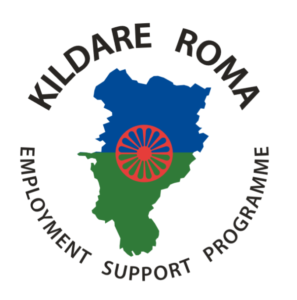 KILDARE ROMA EMPLOYMENT SUPPORT PROGRAMME – COVID-19 RESPONSE
The Roma Employment Support Programme staff reacted to the Covid-19 related advice from the Irish Government, by adjusting its activities to virtual format, while outreaching to the Roma community in the best way circumstances allow it.
While maintaining communication and offering services via phone calls and messages with the clients we already serve (e.g. CV writing), we created the Facebook page called Kildare Roma Employment Support Programme, and outreached the larger Roma community with important Covid-19 related information, translated into Romanian, Polish and Slovak, information shared from official HSE sources.
We have acknowledged and celebrated International Roma Day on April 8th by initiating a Facebook Video Competition on Roma pride and Roma culture, increasing also our chances to outreach to wider Roma community.
"To honour International Roma Day, one of the wonderful Roma women from Kildare had shared the following thoughts with us:
I am proud to be Roma because of my culture and ethnicity.
I am proud to be Roma because most Roma parents teach their children the traditional way to live life
in this society they teach us the way their parents taught them to live to respect one another to talk properly
to teach us how to be in our families when we get married.
Most of Roma children were raised the traditional way.
I am also proud to be Roma because most Roma people are trying to adapt
to the modern way of living but also keeping to their culture.
I am also proud to be Roma because of our ancestors because they came from such a long distance
and they settled in Romania and, our parents moved to different parts of Europe to give us a better style of living.
It was not easy for them to go to different countries when Romania was not part of the European union.
I am also proud to be Roma because people are trying to go to college trying to get jobs and live like everyone else in this society.
We as Roma are judged but not everyone is the same, some try to adapt to this modern world
and also have jobs and go to college to have a better living.
Don't judge a book by its cover 😉.
To Contact Adriana please see her page : https://www.countykildarelp.ie/programmes/amif-kildare-roma-employment-support-programme/