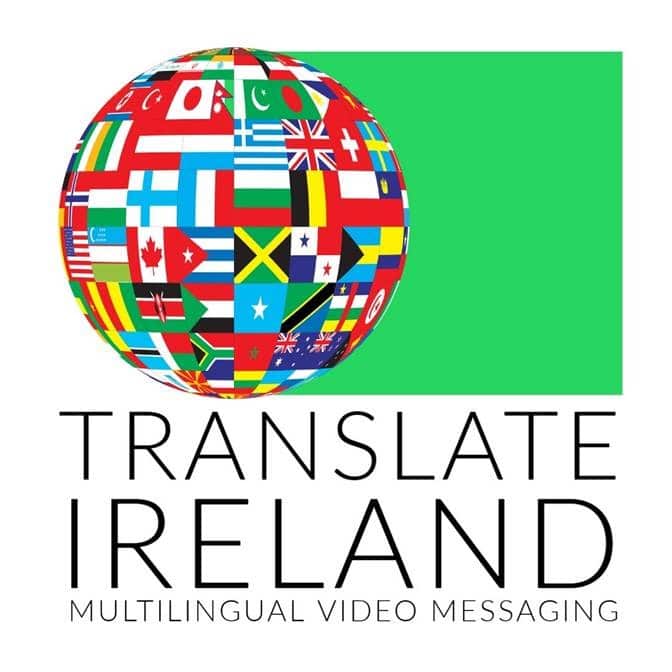 Today we spoke with Graham Clifford, and some of you will know him from his from my work with the Sanctuary Runners – others through the Covid19 World Service which this week was named the 'Best Response to Covid19' initiative at the Irish Healthcare Awards.
Today he launches Translate Ireland Multilingual Video Messaging. www.translateireland.ie
Graham tells us:
The plan is to work with government departments, public bodies, arms of the HSE, NGOs etc. to produce multilingual video messages for those who are not proficient in english. So many people find access to healthcare, supports etc. blocked because they simply don't understand the process and system in Ireland. And as a country we have very little translation and interpretation services for migrants, especially asylum seekers and refugees, as you well know.
Already we've been asked to script, produce and present video messages, working with doctors and nurses originally from other countries but now living and working in Ireland, in areas such as Cervical Check Screening, Mental Health, on the Covid19 Tracker App, the Flu Vaccine and on Travel advice for migrants returning to their home countries over the Christmas/New Year period.
We also plan to work on a project with asylum seekers early next year.
Simply click on a language and if there is a video(s) there which can be of use send to the recipient via Whatsapp.
We currently cover 43 languages but can add to that. Our hope is that with each passing month we'll be able to add more videos.
Many of the programmes in CKLP will find this a valuable resource.
Graham Clifford can be contacted at :
Graham Clifford
Social Entrepreneur/Feature Writer
Twitter: @Grahamjclifford
www.translateireland.ie