It is hard for us to imagine what Ukraine and its people have undergone in the past 8 months, but alongside statutory and voluntary agencies, local community areas such as Athy, Newbridge, and Maynooth have played a big role in helping people arriving from Ukraine get support in their new life in Ireland.
County Kildare Leader Partnership (CKLP), through its Social Inclusion and Community Activation Programme (SICAP) funded by the Department of Rural and Community Development, has been happy to support these communities and has worked with statutory and voluntary bodies to respond to the diverse needs of the new arrivals.
CKLP has appointed a Ukrainian Emergency Response Coordinator, Helen Mulhall. Helen's role is to coordinate and communicate between agency and voluntary responses.  On Thursday Helen arranged for the 'Festival in a Van' to come to Bert House in Athy where around 40 Ukrainians are housed. Festival in a Van brings the magic of live performance to communities.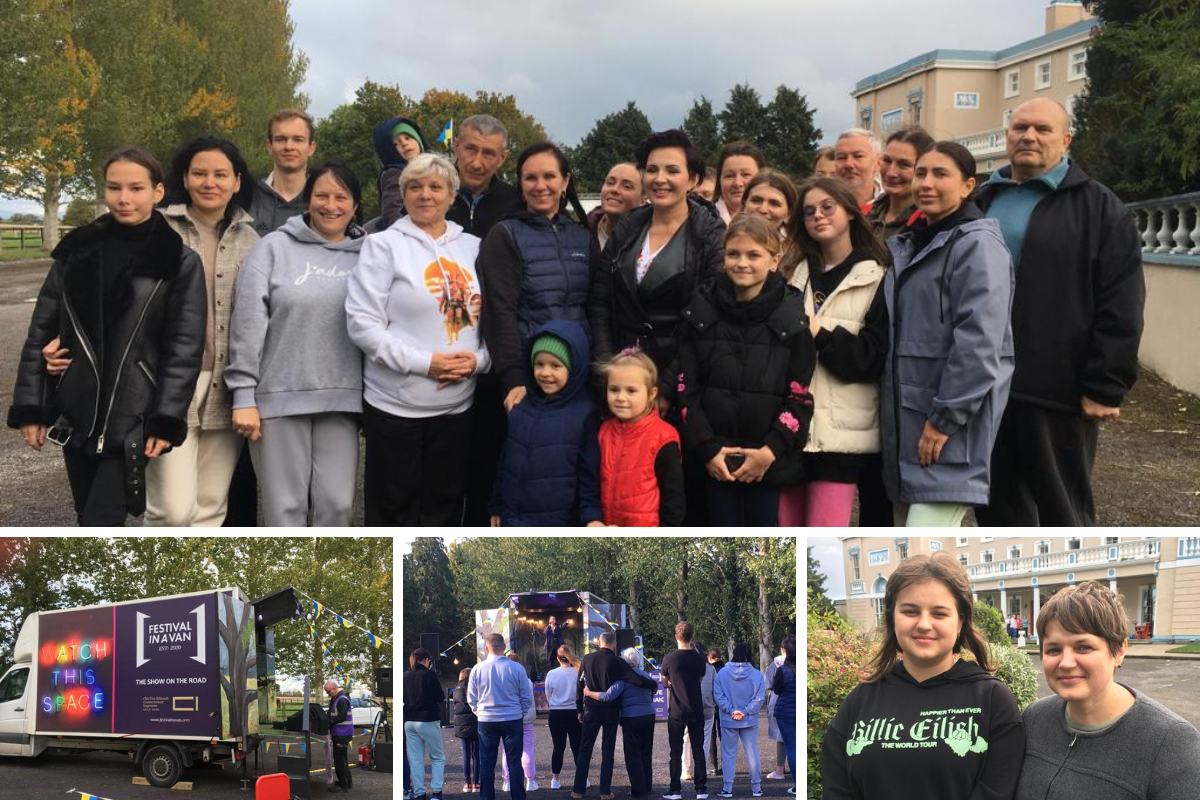 Festival in a Van, supported by Creative Ireland and Kildare County Council is currently running a number of shared music sessions showcasing Irish and Ukrainian musicians and singers.    The concert was opened by Shane Sullivan a local singer songwriter, who works with Music Generation and also runs a choir in Athy called Beautiful Noise.  The music in Bert house was provided by Shane Sullivan, Melania Chephya, the daughter of CKLP Board member Zoryana Pshyk and the renowned Ukrainian performer Maryna Odolska.
The concert was greatly appreciated, a small moment connecting people through a shared love of music.  Many of the residents were in tears as Maryna sang childhood songs alongside songs which she had made famous as a performer in Ukraine.
County Kildare Leader Partnership is proud to have supported this valuable local event.