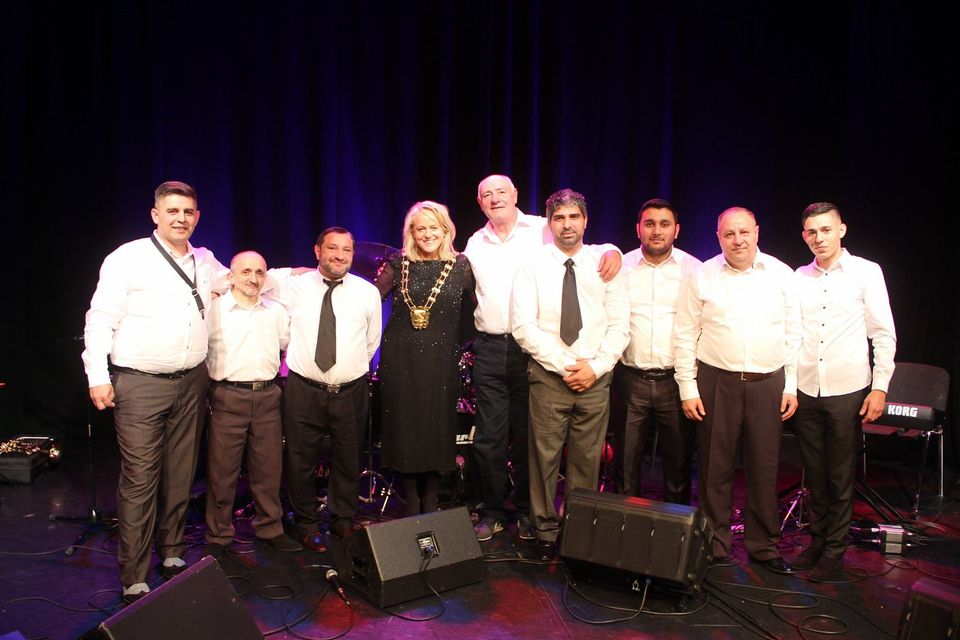 This wonderful group are called Musicantia ('Musicians' in the Romanes language)
A Roma Community led group of professional musicians and accredited music teachers in partnership with indigenous Irish and other migrant community development workers.
They are ensuring that Roma and other young people gain high quality musicianship skills to sustain and promote the centuries old tradition of music performance among Roma community in their adopted country of Ireland, and to assist Roma and their neighbours to integrate more fully within local Dublin communities.
They specifically aim to support Roma children, young people and their parents to contribute to their local communities through their skills in and passion for music. They are promoting a positive image of Roma community and fostering good relations with others living in Dublin through organising integration activities.
On 8th April 2013 they inaugurated Musicantia with a special musical celebration for International Roma Day which we will continue each year. This years contribution for
International Roma Day
2021 is a rendition of the Roma National Anthem – MRM Gelem Gelem
Please see
Musicantia
perform it below for International Roma Day which was celebrated in Ireland on 8th April 2021.