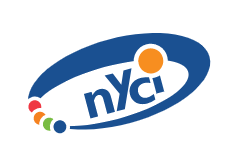 DISCUSSING WAR WITH YOUNG PEOPLE
Ukraine, Russia, and the World
There were over 43 million people living in Ukraine. Everyone in Ukraine is devastated by the current invasion and as with any crisis women, children, young people, marginalised communities and the poor will be those most affected. 
The crisis is having a wide range of impacts, and it has been highlighted that Black and Asian people living in Ukraine including international students are reporting experiencing racism at the border while trying to leave the country. Footage has gone viral of people being blocked from boarding trains and there have been worrying reports that police are prioritising white Ukrainians over Black and Asian people crossing the border.
As a youth sector, we know that young people are interested and aware of the situation in Ukraine and it is important to acknowledge this and provide space for discussion.
How to discuss War with Young People 
Your strength as a youth worker, in terms of discussing issues like conflict and linking this to Intercultural and Global Youth Work with your ongoing youth work, is that you are certain of the following – you know your group: Your knowledge of your groups gives you the perfect sense of the most appropriate entry point. 
Take some time yourself to 

reflect

 on what is happening and prepare for discussing the issue with young people. The war is probably on young people's radars because it is the main news headline across all media. 

Create the 

safe space

 as usual for discussion of the issues – the challenges, the good news stories, the possibilities for future action, etc. The level of discussion and debate will depend on your group.

You don't need to have all the answers – none of us do! This is an unfolding situation so work with young people to source the latest information and facts – remembering to check the sources of information – particularly online – being aware that there will be propaganda and false information. Maybe someone has listened to a good podcast on the issue? What have young people been saying?
Recognising that young people may be experiencing anxiety, news feed and information overload, your skills as a youth worker will be important.

Limit your news intake. Watching or reading the news can be a helpful way to stay informed, but it can also increase our anxiety or fear. 

Use trusted news sources and media outlets.

Tailor your feeds. When a news story is developing, it can be tempting to go online and see what others are saying. But that might leave you feeling anxious – especially if people are sharing content you're trying to avoid or posting concerning feelings or opinions. Take breaks from using social media to get perspective and to give yourself time to process the information.

In trying to answer questions, perhaps you will want to engage with organisations, journalists, government and others who may offer information, speak to your group, or provide guidance.
Encourage young people to mind their mental health during this time. It is a challenge because of feelings of helplessness or over exposure of media focus. There are young people and families based in Ireland who have family in the region, and this is an especially challenging time for them, their families, friends, neighbours, and communities. Stress the importance of getting out or to continue chatting with friends and family about the situation. Most people are unhappy about what is happening so be kind and gentle with others and with yourself on the topic.
Look out for those who may be feeling particularly under pressure. You may have young people whose family or themselves are from/based in Ukraine, Russia, or surrounding regions and countries. This is a particularly challenging time for them. Offer the appropriate resources available from your youth organisation or sign post them to other organisations who may be able to assist with particular issues. Reassure young people as best you can. 

There is the possibility of helping through donations, look out for registered charities or others whom you know to be reliable.
Youth work has an important role to play in unpacking issues of peace and conflict.
Activities you can do with young people:
Check out activity on page 44
https://www.youth.ie/documents/the-global-youth-journey-to-act-free-resources-activity-plans/
Create a Playlist for Peace
Check out activity on page 21
http://www.youth.ie/sites/youth.ie/files/PeaceJusticeSDGsResource-Web.pdf
Climate Justice and our interdependent world
Check out activity on page 31 
http://www.youth.ie/sites/youth.ie/files/PeaceJusticeSDGsResource-Web.pdf
Institutions we have – Institutions we need
Check out activity on page 41 
http://www.youth.ie/sites/youth.ie/files/PeaceJusticeSDGsResource-Web.pdf
UNSCR 2250: 5 Pillars for Action
Check out activity on page 46
http://www.youth.ie/sites/youth.ie/files/PeaceJusticeSDGsResource-Web.pdf
Further Resources that will help you
Please see a range of links and resources below (and explore the rest of the site). 
NYCI resources to support you:
Transforming Hate 
and Beyond Hate: https://www.youth.ie/articles/transforming-hate-in-youth-work-settings/
Peace and Justice: https://www.youth.ie/documents/peacejusticesdgsresource-web/
Digital Youth Work: https://www.youth.ie/documents/digital-youth-work/
Global Youth Journey: https://www.youth.ie/documents/the-global-youth-journey-to-act-free-resources-activity-plans/
Other resources to support you:
Irish Refugee Council: https://www.irishrefugeecouncil.ie/ukraine-information-note
SpunOut: https://spunout.ie/
Jigsaw: https://jigsaw.ie/
Link to Peace Education resources which are really useful and informative:
https://static1.squarespace.com/static/5f6decace4ff425352eddb4a/t/62207c683e9ac348cdf1ca32/1646296174808/peace+education+resources.pdf
Other actions you can take
European Youth Forum: Supporting people in Ukraine – what can you do?
We've all been horrified by the events unfolding in Ukraine over the last days and weeks, and the devastating impact that the aggression is having on Ukraine's youth and the population at large. The European Youth Forum wanted to update you on everything that we are doing to support our colleagues from the National Youth Council of Ukraine.
Read more >>
(c) NCYI