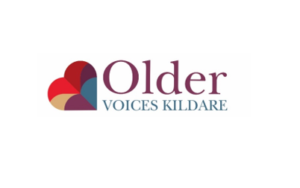 Speaking to Denise this morning from our Older Voices Kildare, it is both heart warming and reassuring that its business as usual for the two dynamic ladies. Denise and Susan are making over 100 phone calls a week to individuals across County Kildare. These calls can be long conversations of solace and company, quick check-ins, reassurance and most importantly of all the only contact some of her clients will receive all week.  The women are also available as a listening ear to people who haven't previous engaged with them who are feeling impacted by this period of isolation. Older Voices Kildare have extended their hours to 7 days from 10.00 am – 7.00pm for this reason.
I don't know where either of them get a spare second but they also  have two videos in production at the moment : 1 yoga and mindful movement and music which is a short, gentle yoga session for all abilities followed by some singing and dancing, and the second video which is  Mindfulness and Stress reduction – tips and tools for managing anxiety and building mental strength in these strange times. Both of the videos be available on you tube for ease of access and links will be posted here on our Facebook and twitter pages when they become available.
Denise also wanted to highlight that they  are well into our postcard campaign, which was launched last week, thanks to the generosity of An Post,  they are sending 50 postcards every week to their most isolated individuals to ensure they get a visit from the postman,  and to let them know that someone is thinking of them.
Susan, the befriending support worker added, we are finding new ways of working every  day, and if there is any way you think we could be of assistance, drop us an email with your suggestions, and do not hesitate to call us.
Older Voices Kildare can be contacted by email : oldervoiceskildare@gmail.com
but most importantly by phone Denise 087-1411669 and Susan on 087-1149175.
To find out more about Older Voices Kildare – please visit their page at
https://www.countykildarelp.ie/programmes/older-voices-kildare/