"The Social Inclusion Community Activation Programme (SICAP) 2018-2022 is co-funded by the Government of Ireland and the European Social Fund as Part of the ESF Programme for Employability, Inclusion and Learning 2014-2020"
SICAP is the new Social Inclusion and Community Activation Programme. It aims to tackle poverty, social exclusion and long-term unemployment through local engagement and partnership between disadvantaged individuals, community organisations and public sector agencies. Its vision is to improve the life chances and opportunities of those who are marginalised in society, living in poverty or in unemployment through community development approaches, targeted supports and interagency collaboration, where the values of equality and inclusion are promoted and human rights are respected.
The first SICAP Programme was rolled out on 1st April 2015 to the December 2017 and the second SICAP Programme started in January 2018 and will now run until December 2023. It is the successor programme to the outgoing Local and Community Development Programme (LCDP).
This short video provides an overview of the work of the SICAP programme provided by County Kildare LEADER Partnership:
It is a national programme and following a public procurement process, a contracts for the implementation of the new programme in County Kildare has been awarded to County Kildare LEADER Partnership by Kildare Local Community Development Committee (LCDC). For further information on the LCDC see www.kildarelcdc.ie
Social inclusion programmes such as SICAP make a real difference to those in our communities that are suffering disadvantage.
This short video provides an overview of the work of the SICAP programme countywide: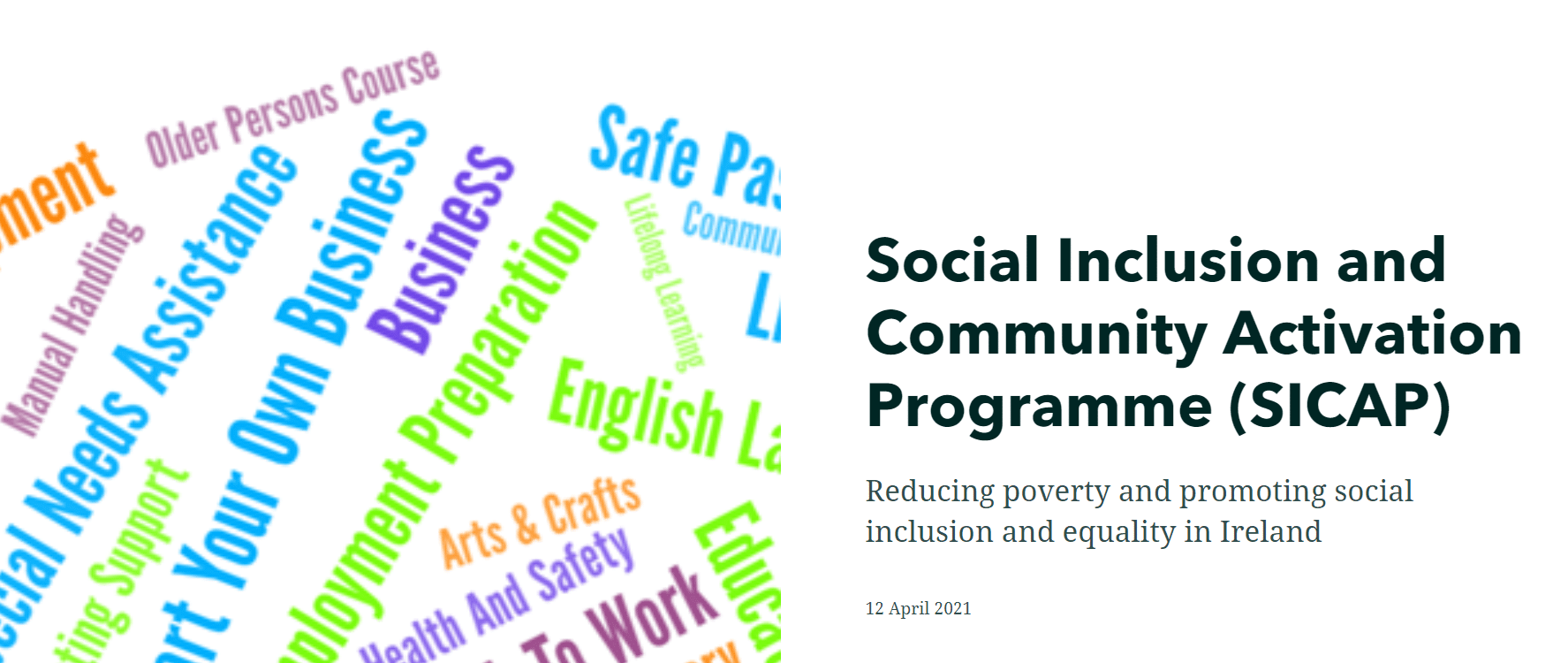 The Story of SICAP across the country is here:  The Story of SICAP