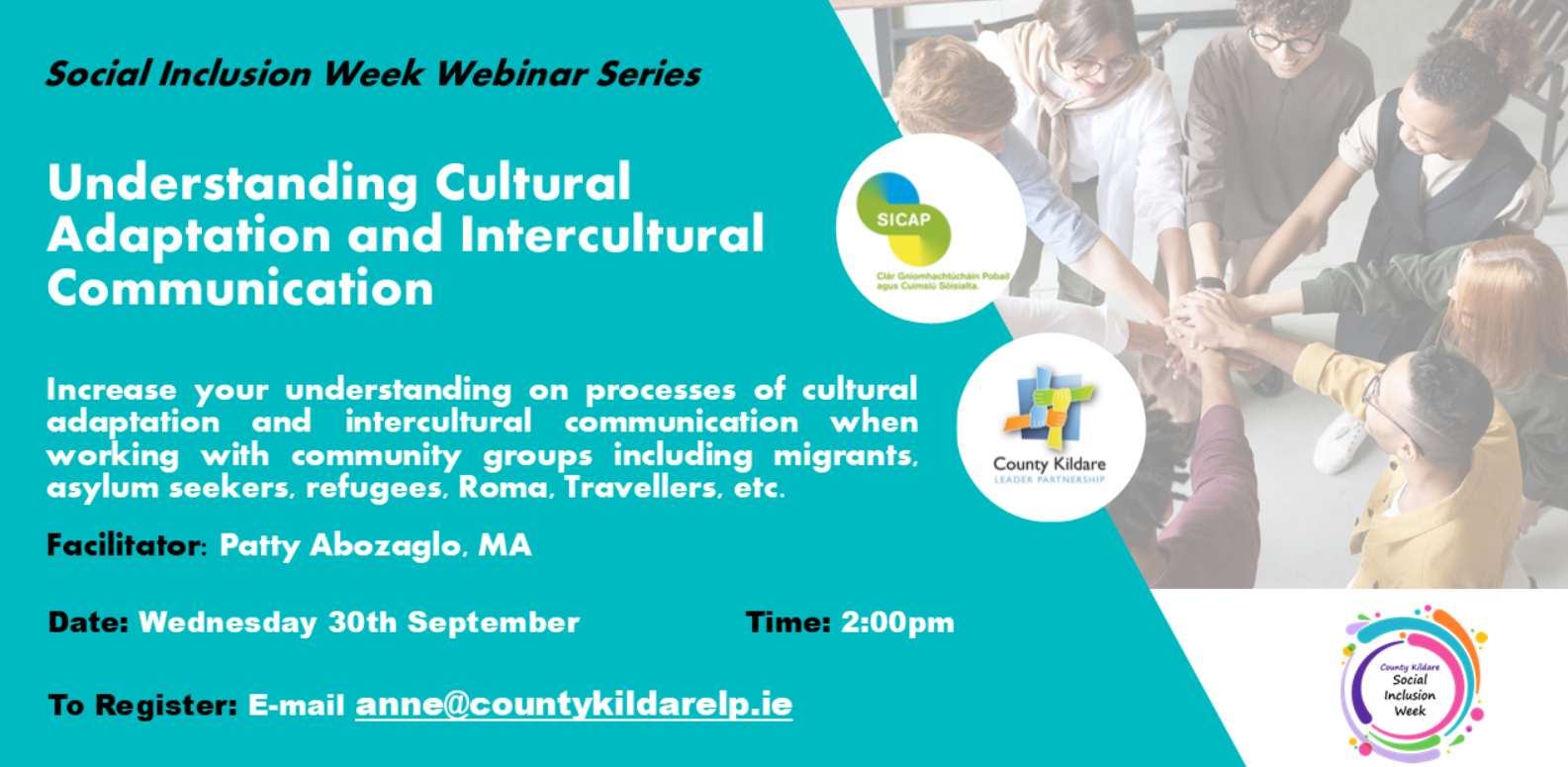 Understanding Cultural Adaptation and Intercultural Communication
Increase your understanding on processes of cultural adaptation and intercultural communication when working with community groups including migrants, asylum seekers, refugees, Roma, Travellers, etc.
This once off session aims at introducing participants to concepts of Cultural Adaptation and Intercultural Communication to assist their work including an introduction to:
Introduction to Cultural Adaptation Theory: concept, stages, what helps and what challenges cultural adaptation processes.

Introduction to intercultural communication as a basis of cultural adaptation, including the importance of body language, active listening, and empathy; and the Rosenberg's model of non- violent communication.
📆   Date: Wednesday 30th September
⏰    Time: 2pm – 3.30pm